First things first. Let's talk ingredients.
Coconut Oil
Sunflower Seeds
Walnuts
Teff
Maple Syrup
Dried Cranberries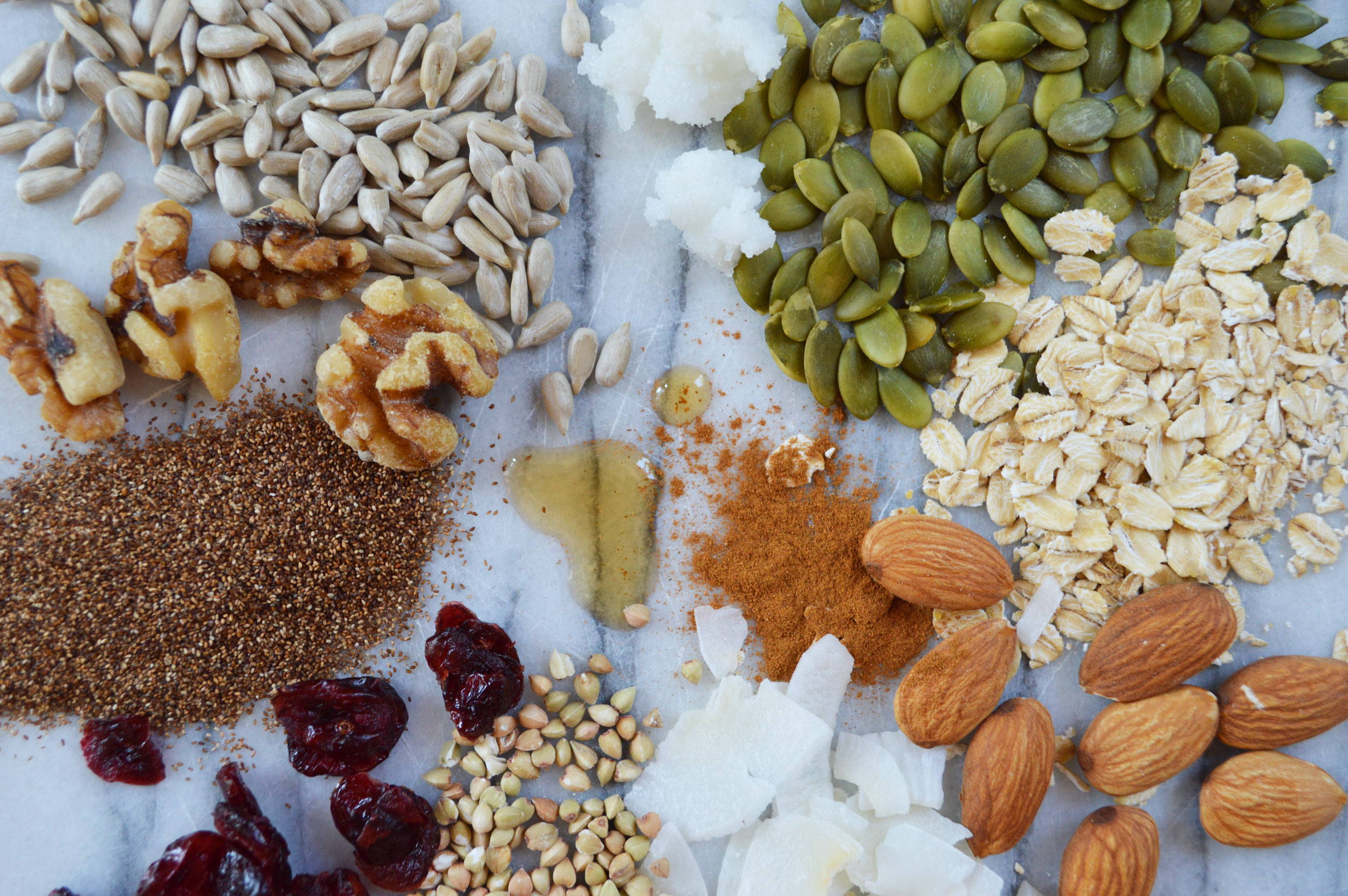 Pumpkin Seeds
Rolled Oats
Cinnamon
Almonds
Coconut
Buckwheat
But why pick Teffola? So glad you asked.
All the complex carbohydrates and healthy fats will keep you charged up for the day. No midday snack needed.
We're not afraid to say it - Teffola will keep you on schedule. You might say it works better than coffee.
All 12 of our ingredients are sourced from Michigan suppliers. We're proud to be plant based in the Mitten State.
When was your granola made?

One of our favorite parts of Teffola is how fresh it is. We bake in small batches every week so the granola that lands in your oatmeal bowl is as fresh as possible. Because no one craves dry, stale granola. In fact, we put the date the Teffola was baked right onto the package. Can your old granola say that?
So now you can choose a subscription level...
or if you're not ready to commit, just try a single bag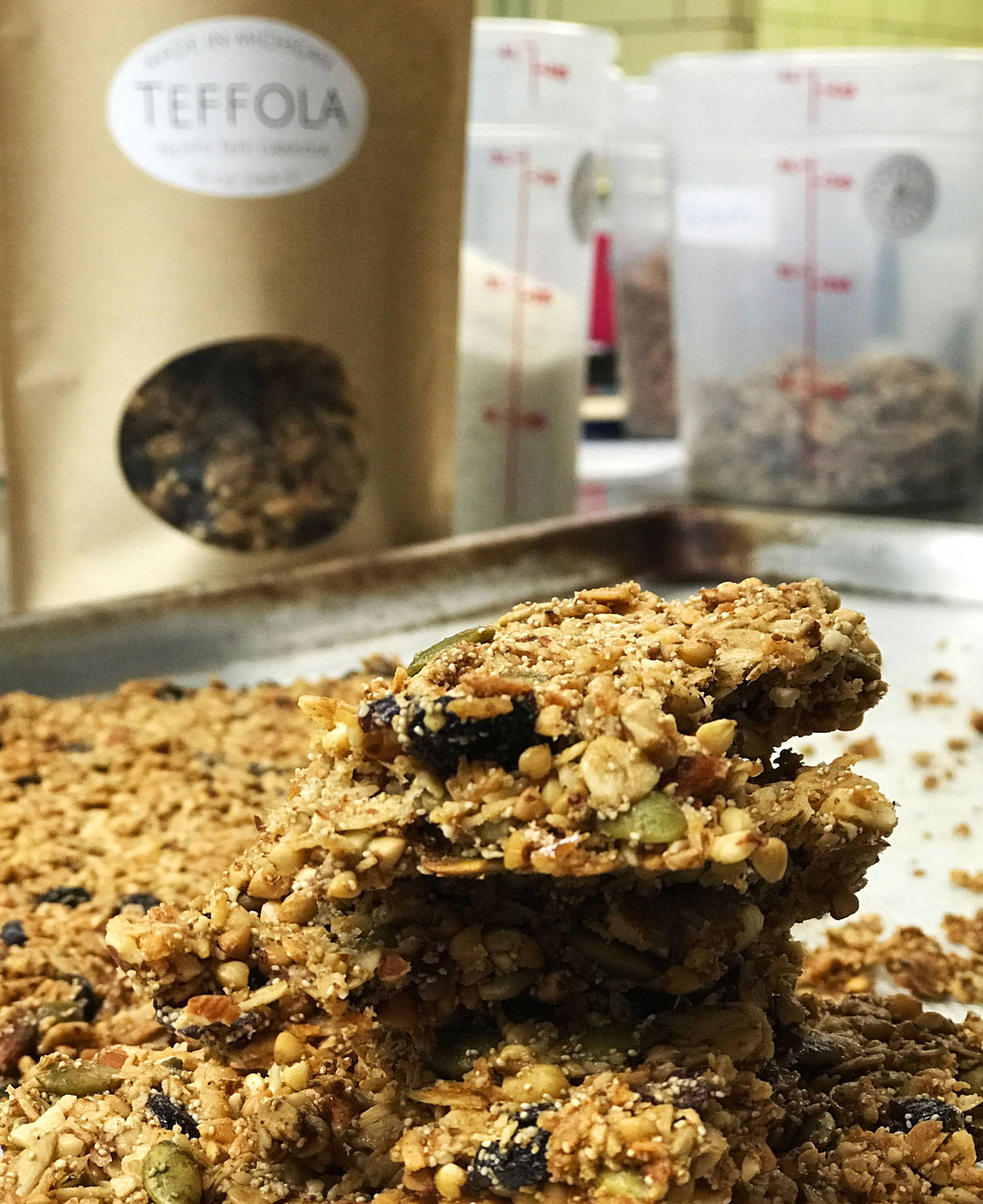 Test the waters with a 13 ounce bag! Most Teffola lovers like it with yogurt and berries but this size has enough to try it on it's own too. We like it on ice cream with almond butter but that might be just us.
One of our regulars hides her Teffola in the china cabinet - that's one way to prevent sneaky snackers.